Outdoor Sport & Recreation
Post Leaving Certificate Course
Back to Education
- QQI Level 5 –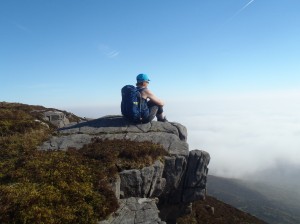 Lanesboro Community College
Contact:043 3321139
VENUE
'NORTH WEST ADVENTURE'
Cootehall, Carrick on Shannon
Outdoor Education Centre
Contact:  Deirdre 086 1952663 
OUTDOOR SPORT & RECREATION 
QQI LEVEL 5 -  
COURSE CODE:-     5M5148
 THE FOLLOWING ARE THE COMPONENTS for
OUTDOOR SPORT & RECREATION
Training & Assessment Course
1    MOUNTAIN SKILLS TRAINING & ASSESSMENT  
2.   KAYAK & CANOE SKILLS
3.   TEAMWORKING SKILLS
4.   ADVENTURE ACTIVITIES / WHITE WATER RAFTING
5.   ADAPTED PHYSICAL ACTIVITY 
6.   OUTDOOR LEADERSHIP& SAFETY + REC 3 FIRST AID
7.   WORK EXPERIENCE WITH  'CARLINGFORD ADVENTURE CENTRE'       
8.   OUTDOOR RECREATION                                                                                                     
9     COMMUNICATIONS                                                          
To apply you can:-

Down load application on this site see DOWN LOADS

email me at   info@northwestadventure.ie

Ring the College on  043 3321139 and ask them to send you the application form

You can just ring me on 086 1952663 and I can send you out an application form

The 'Outdoor Sport & Recreation' course is a full time 'Outdoor Activity Instructor Training Course'.  Laying down the foundations for Leadership, preparing students for Work in the Outdoor Recreation Industry and applying for places in Third Level Colleges.  With a QQI Level 5 award students can apply to do a degree course through the CAO/CAS higher education link system
The course is run, assessed and awarded according to:-
QQI Level 5
Mountaineering Ireland
Canoe Association of Northern Ireland
These awards are internationally recognised.
Description
At North West Adventure we have been running career training courses for 15 years. These specialist courses have been developed to equip students with the skills and professional qualifications necessary to work in the watersports industry. Plus foundation skills for Mountaineering. Whether you are considering a career, gap year or working break, the internationally recognised qualifications available open up employment opportunities both in Ireland the UK and abroad.
Get qualified as an outdoor instructor at the North West Adventure Centre. Book into the training course and gain qualifications as a Brittish Canoe Union level 1 coach.
GRANTS
Post Leaving Certificate PLC grant is available for students who qualify.  In order to apply please google SUSI.  Early application is advisable.
Back to Education grant is available for people who qualify.  Please go to your local Unemployment Office to enquire.  Early application is advisable.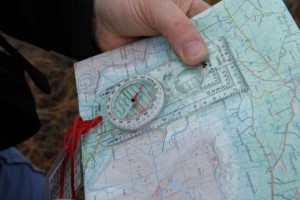 COSTS
€200 per person to ETB.  If you have a medical card or receiving SUSI grant or Back To Education you do not have to pay this €200.
€50 per person to QQI assessment cost.  If you have a medical card or receiving SUSI grant or Back To Education you do not have to pay this €50.
€150 per person to ETB.  This cost is due to be paid by all students to begin the course.
The following costs  are  provided by the Education Training Board:
Hill walking proficiency training and assessment as per national governing body of mountaineering and QQI Level 5
First aid – rescue and emergency care 2 – is a 2 day, first aid course.  This is the Industry standard First Aid for Outdoor Instructors.
Kayak and canoe personal skills
Use of a Wet suit buoyancy aids helmets and cajoles
The following costs  are not  provided by the Education Training Board:
Personal hill walking equipment:-

Waterproofs
Rucksack
Clothing
Hill walking boots
Map & compass + toggles + mountain skills log book

Kayak and canoe instructor   Assessment
Kayak and canoeing personal equipment

Map 1:50,000 – Sheet 16 – laminated – Ordinance Survey – available
Compass – Silva Expedition type 4 – available
NGB Official – Mountain Skills Log Book -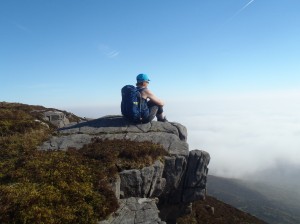 The subjects covered are:
Kayak & Canadian Canoe Skills
Kayaking & Canoeing are adventure activities.
Kayaking and canoeing Leadership Assessment is not one of the subjects included in the QQI Level 5.  It is provided as a bonus! This is very popular and a lot of students have become qualified and have found work.
Many students have become Kayak & Canadian Canoe instructors in one year. With this qualification and their first aid, students can find employment in the outdoor recreation industry – full time or part time.  The cost of this final Assessment is paid by the student.
1.   Mountain Skills
This module carries 2 credits and is a pre requisite for Mountain Leader training.  A minimum of 15  5 hour walks must be completed and logged up continually.  Every week we go on a different Trek up the Sligo Leitrim Glens together.  Transport is available.
2.   Adventure Activities
Involves Team building, Adventure games, camping expeditions and bivying out.  Students learn to understand the difference between risk and perceived risk.
3.   Outdoor Recreation
This is learning how the Over all business works and different routes to training, education and employment.
4.   Outdoor Leadership + Safety 
This module teaches safety in the outdoors when on adventure activities.  This module includes the outdoor industry standard rescue and emergency care first aid and comes with its own certification.  Which is first aid in remote location.
Team Working
Learning about Team membership and Team Leadership.  The importance of the Team Spirit in any working environment, working in outdoor activity, Club and Sports.
6.   Communications
Communications module is based on the outdoor recreation business and the daily communications necessary to run this business.
7.   Work Experience
10 days work Experience at Carlingford Adventure Centre. Terms & conditions apply.
8.    Adapted Physical Activity
Learning how to run activities for physically and mentally challenged people who would like to go on adventure.
Any questions please contact: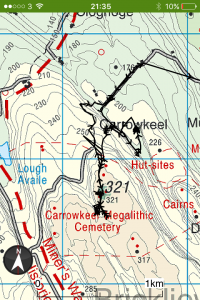 Course director
Deirdre Cunningham
Mob:   086 195266