TEAM BUILDING 
CORPORATE  TEAM BUILDING 
 TEAM BUILDING  FOR SCHOOLS & CLUBS
CORPORATE  TEAM BUILDING 
Success is 99% Planning!
Good Team Work is a recipe for success! If you are working with a Team  you will find our Team Building  will improve Your Team Performance.  At North West Adventure we have 10 years experience running Corporate Team Building programs.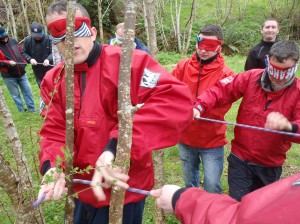 The Donegal Oil Company to name one.
The Student Union of Ireland Officers
Roscommon Integrated Development Company
Bank of Ireland / West Managers
Drumshanbo Enterprise Group
To name but a few………..
We design a bespoke Team Building programme specially suited to your Team. We  make your Team Building Session fun and challenging, motivating and supporting your Team. We can make it competitive if you wish. We can run it in the stunning location at Lough Key Forest Park.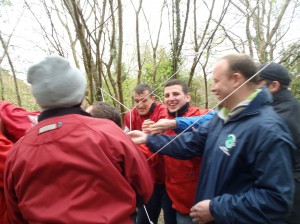 Icebreakers are a fun way to get to know each other.  To relax enjoy being together and have a laugh!  It gets the Team in the mood for the Team Building challenges.
We also run a Team Building event in Lough Key Forest Park.  This involves:
Ice Breakers in the morning
Stop for lunch
Then Basic Navigation Skills
Then they break into groups of 8 for Team Building
They follow a map to each location
Each game is designed to assist the Team to build up skills
Through Team Building the group learn to:
To be inclusive
communicate better
assist each other more
support each other when necessary
be more aware of each others strengths and weaknesses
appreciate each others strengths
see each other as a positive part
of the group
that they will only succeed when everyone is included
They see each other in a new light
pull together for a shared goal
At North West Adventure we provide many different programmes of Team Building to suit the needs of different types of groups / teams.
We can provide Team Coaching / Facilitation sessions.
With a qualified Life and Business Coach.  Working  on various topics such as Team Building around Effective Goal Setting.  We can tailor our program to your requirements. These sessions are delivered in a relaxed and enjoyable way. The aim of this session is to further develop a cohesive, positive and enthusiastic team who work well together in a supportive environment.
Where we have facilities to make your group comfortable while they are sharpening up up their Team Work Skills:
Conference room
Lounge
Changing rooms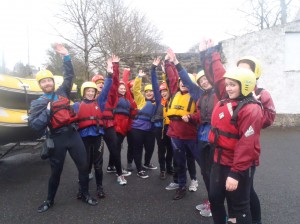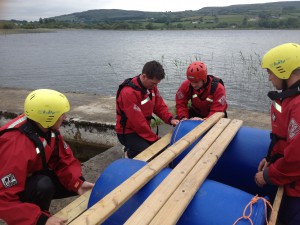 All of the activities are run as per National Governing Body Guidelines of each            sport.  Including:-
How many do you have in your Team?  What type of activities would you like to have?
At the moment we are planning a big Team Day out for a group of 90.  A Water Park Adventure.  You can see the pictures of this event on Facebook.com/northwestadventureireland
Activities  Include: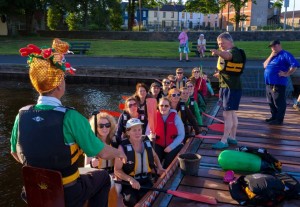 Bar B Que
Chinese Dragon Boats
Sailing Lasers
Stand up Paddle Boarding
Kayak Polo
Canadian Canoeing
White Water Rafting
Fishing Boats & a Guide
TEAM BUILDING  FOR SCHOOLS & CLUBS
Same as above.  Ring to discuss your plan of action.  Our Team of experts will be happy to talk you through your choices and your requirements.