Rafting on the Lake – North West Adventure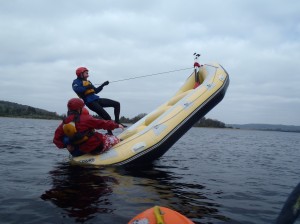 RAFTING ON THE LAKE  Full of fun games and learn Self Rescue. Trust games + Rodeo + Wheelies + Flip & Full Flip + Rescue + Self Rescue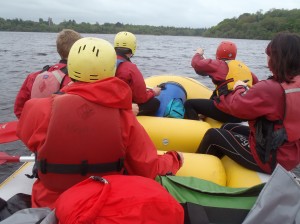 Play   
SCHOOL TOUR  -  YOUR SPECIAL DAY!
Primary School
.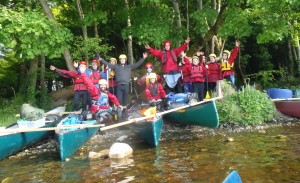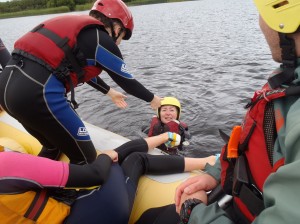 Canoeing on the Lake
Rafting on the Lake
Primary School
1 Full Day activities includes the following:
From experience we have learned what Primary School  children like to do:
 Wheelies on the Lake
Water Sports Kayaking / Canadian Canoeing / Rafting
Adventure Challenge in the Forest
We cater for large and small School Tours.   Two activities in a full day or one activity for a half day.
Bring your own lunch.
Book Early for this Fantastic Adventure Day!
Each activity takes 2.5 hours from:
Our instructors take great care with the children to kit them out in good fitting gear. The instructor to participant ratio is 1:8. All activities are run as per National Governing Body Guidelines. So they can have a safe enjoyable day and Teachers can relax.
Children bring their own lunch. Please see downloads for 'what to bring' on School Tours and Parental consent form.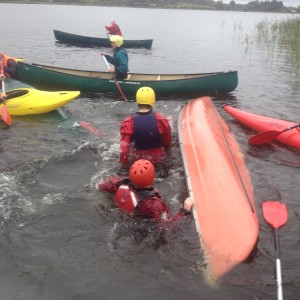 We are offering extraordinary rates. Ring for details.  Terms & Conditions Apply.  Weather conditions permitting.
ADVENTURE CHALLENGE COURSE IN THE FOREST
This Activity takes place in the Forest.  The Forest is beside the Centre and takes 4 minutes to get to.  The children must follow a map through the Forest and stamp their card at the successful completion of each challenge.