Trekking – North West Adventure Sligo.  We are surrounded in gorgeous mountain terrain.  From the Curlews to Carrowkeel, to the Sligo Leitrim Glens, to Cuilcagh and back to Slieve Aniern.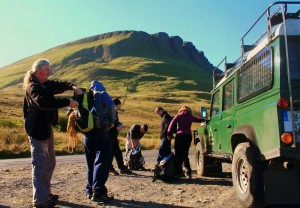 We can design your trek to suit your abilities and needs.   We can show you all the secret locations like:
Diarmiad & Grainne's Cave
Megalithic Chambered Tombs
Pinnacle Gully
Ben Bulbin by the Forest Walk
Where would you like to explore?  We can take you there!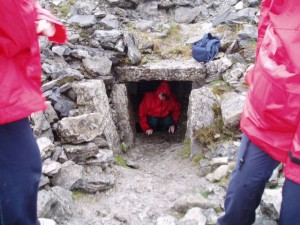 These Megalithic Tombs are 5,000 years old.  there are 5 of them up on Carrowkeel.  This is a sweet easy Trek. We can take you there!  Have lunch in an underground cave on the way!
Below is Ben Bulbin!  One of Co Sligo's famous mountains.  We can guide you up the easy way, the hard way.  What you want.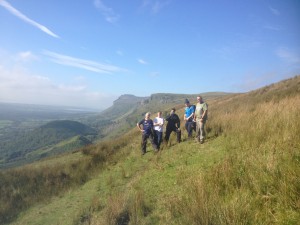 Our Mountain Leaders can guide you
up any mountain of your choice in
UK and Ireland.
The McGillicuddy Reeks and Caurantoohill Co Kerry Irelands highest mountains.  This is a fabulous ridge walk that you can do over 1day or camp out and take 2 days at just over 1000mt.  It's breath taking, exhilerating and a fantastic achievement!